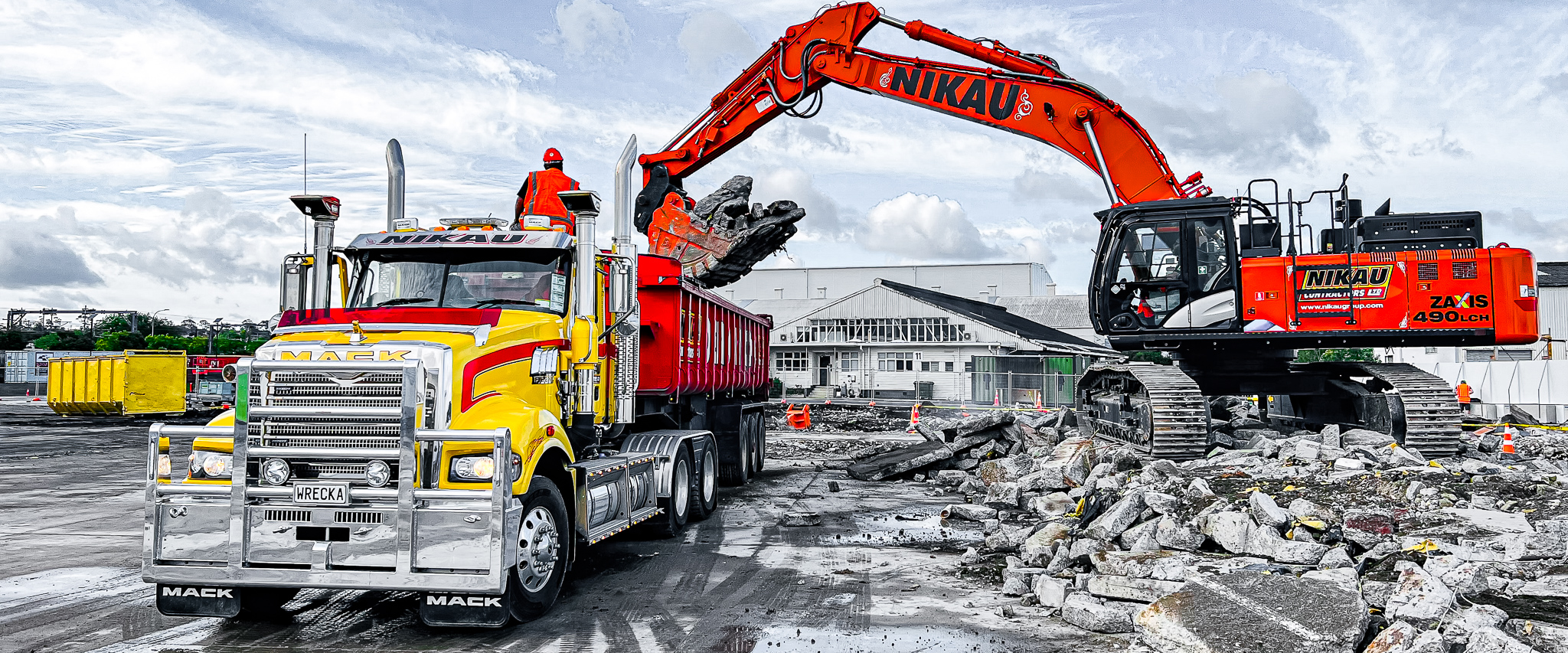 ---
At Nikau, Health, Safety and Environmental considerations are not lip service, they are the cornerstone to our philosophy of effective and efficient customised site solutions for our clients.

Nikau's Health, Safety and Environmental programs are of an unparallelled standard in New Zealand, with the company recieving multiple awards and recongition both regionally, nationally and internationally for it's committment to ensuring the safety and wellbeing of not only our highly trained personnel, but also others, including the environment, that may be effected by our works.
Nikau's management places high value on the skills and expertise of our personnel. This committment is reinforced through the provision of a stable, well balanced, fair and safe working environment. Our ongoing personal development programs ensure that all personnel are trained and kept fully aware with best practice in deconstruction and remediation, as well as Health, Safety and Environmental Legislation.
Like our various projects, the OHS/E systems of Nikau are constantly evolving for continued improvement and best practice, based on our own experiences but also looking abroad at International practices and standards; this another significant factor in firmly cementing Nikau's position as New Zealand's Deconstruction and Remediation Industry Leader.
Nikau's OHS/e systems are comprised of the following:


   Our Team - The Company's No 1 Resource


  Pro-Active OHS/E focused Management


   High Quality Plant and Equipment


   Effective Support Networks