---
Examples of our service include:
Wide range of permits held, and can apply for one-off payload permits
Piloting
GPS accuracy
To service our on-site activities we have an extensive array of specialist haulage and heavy haulage to suit the demanding nature of our work. Logistics Management is a key responsibility for our Transport Department. In house piloting for our ultra heavy loads is key for transporting our equipment as quickly as possible.

Modern low emission vehicles, light vehicle bodies, load weighing and sheeting systems support our commitment to reducing our impact on the environment. 

Fully certified to ISO45001, 9001, and 14001 for our waste and machinery transport operations, our vehicles are equipped with GPS tecnologies for tracking every load that is removed from a project. Rear view cameras, in addition to reversing warning systems, are now essential items when operating vehicles safely in confined spaces. Our entire fleet of tipper and multi-lift vehicles are fitted with these safety devices. 
Nikau has invested heavily into the heavy haulage transportation and is awaiting the arrival of our new 10 rows of 8 trailer with a payload of 150t, this currently being built by TRT in Hamilton, and will arrive complete in January 2023 along with a new Kenworth 909 250t rated capacity and 2 heavy haulage Mack Trident push and pull trucks.
For more information on this trailer, please click on the download button for more specifications 
SEE OUR 10 x 8 TRAILER SPECIFICATIONS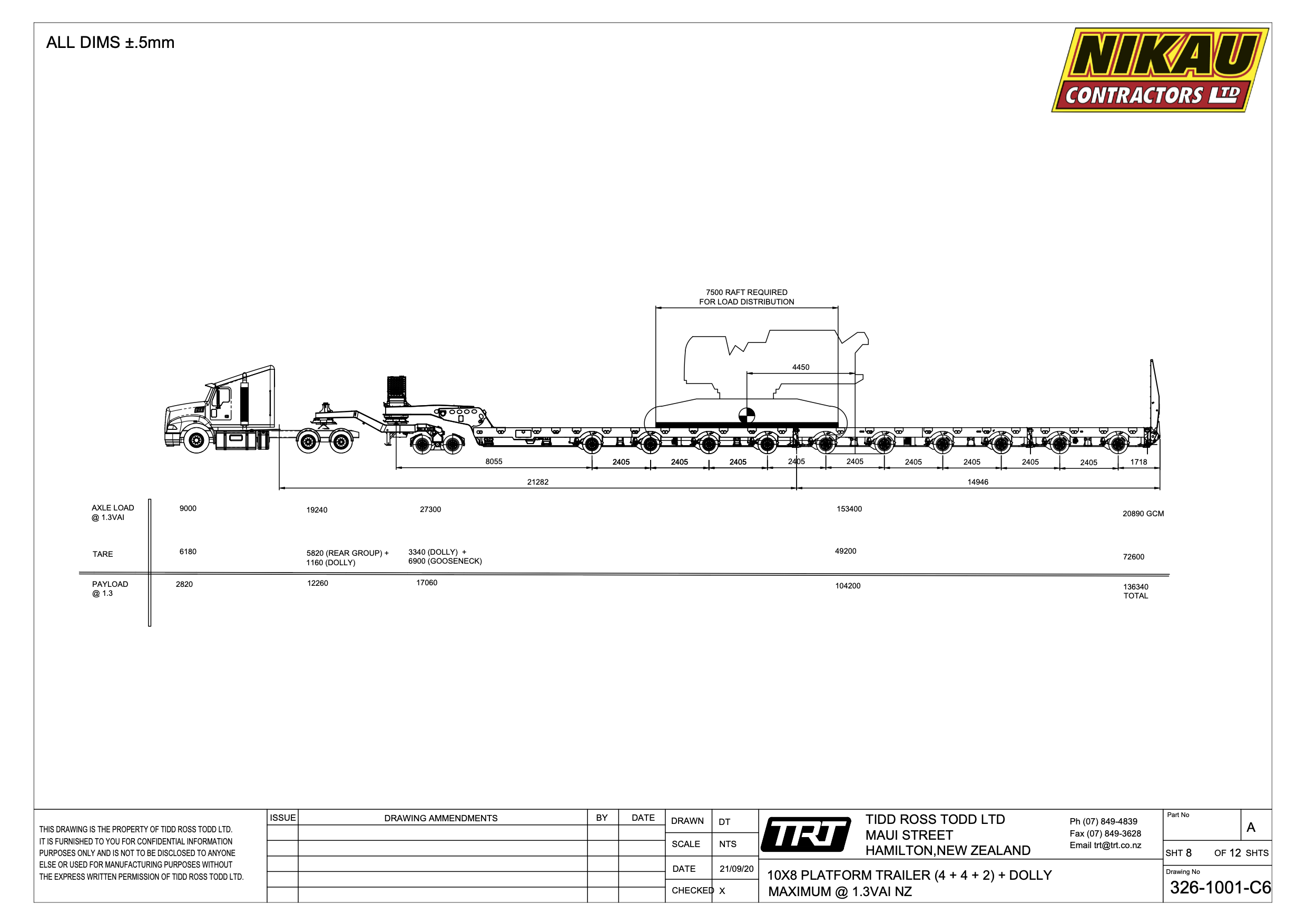 ---