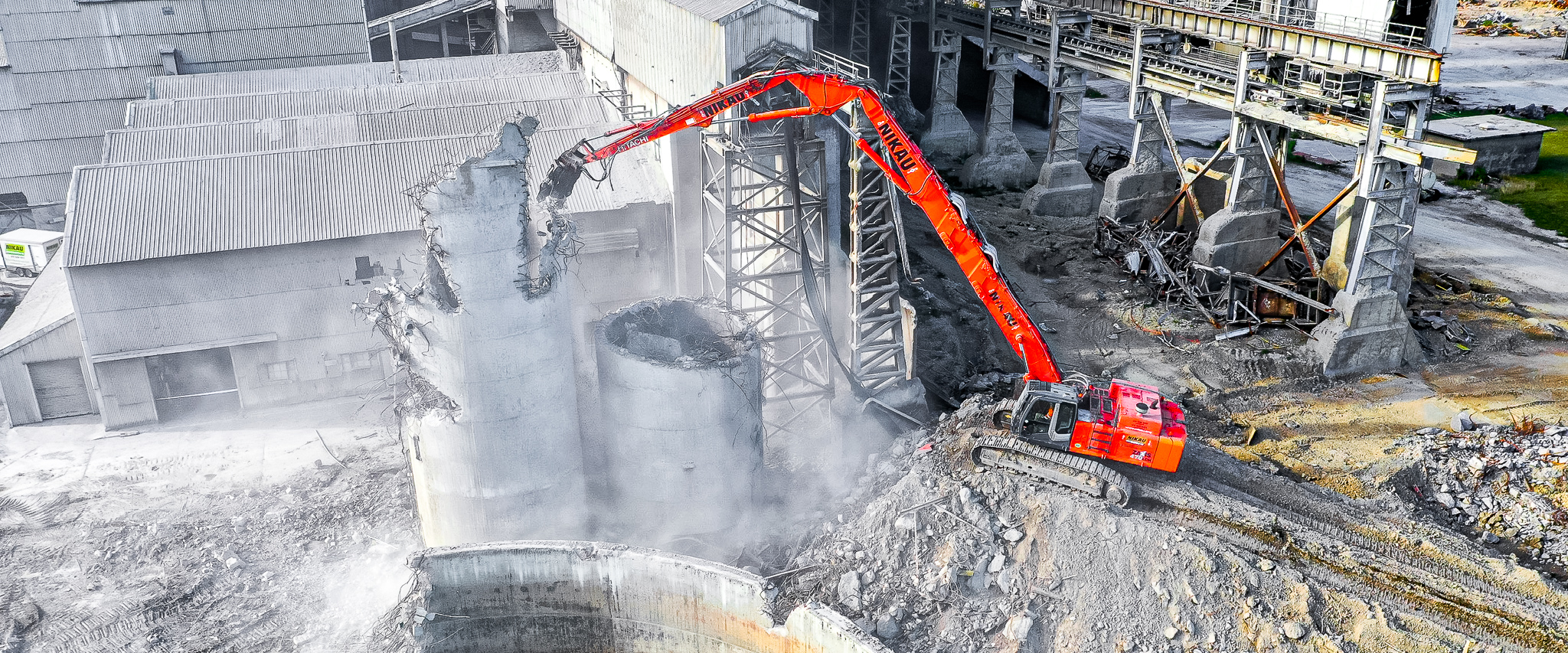 ---
As the core of our business, we pride ourselves on providing tailored services and options to our clients pacific wide.
No matter the complexity, size, height or construction of a structure, here at Nikau we have the necessary resources and exptertise to provide customised site solitions within our Clinet's scope.
In house expertise utilising a huge pool of experience and knowledge is crucial when developing work methods requiring minimal disruption to the immediate area, particularly when projects are located in residential, commercial, light industrial or live environments.
Nikau has deconmissioned much of New Zealand's heavy industrial landscape, many of which were made redundant in the 1980's to 1990's. These include mills, reserviors, abattoirs, power stations, port facilities and manufacturing plants and structures including chimneys, bridges, silos and conveyor systems.
Working within the scope of structurally damaged buildings after the February 22nd 2011 Christchurch earthquake further increased Nikau's experience and knowledge and challenged us to develop innovative methods utilising modern technologies to safely deconstruct buildings and structures.
Heritage structures including facade retention pose unique challenges in their own right, and the ability to salvage and retrieve items of a historical or cultural value for our clients and the community is considered a corporate social responsibility.
All projects are carried out under full insurance cover and we are fully certified to ISO 45001, 9001 and 14001 for all our restricted and unrestricted demolition activities.


our onsite services include
Waste or End of Life Audits
Service Disconnections / Relocations and Isolations
Permit / Consent applications
Traffic Management Plans
Asset and Plant Extraction
Onsite Reprocessing Options 
All Plant and Equipment fully GPS'd
Plant and Equipment Emission data available
Greenstar Reports
Liasion with regulatory authorities
---