Working smarter for a cleaner environment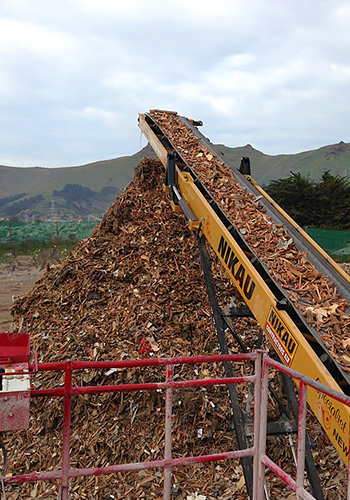 The company has for many years implemented a waste reduction and management policy for it's sites.  Vast increases in waste materials lead to greater increases in disposal costs.  Where it is possible, the company attempts to salvage a minimum of 90% of a demolished structure.  This target has been achieved through the implementation of specialist plant and equipment (such as our rotational shears, timber machining & recycling facilities, onsite and offsite recycling plant) in conjuction with personnel committment through specialist training and incentives to meet our targets.
Nikau has recyling facilities located at the former Meremere Power Plant, Waikato, conveniently located on State Highway 1.
Waste recovery services include:

   Mobile Concrete Crushing


   Shredding - tyres, timber & light gauge metals


   Wood and Concrete Separation


   Aggregate Washing


   Tub Grinding


   Screening