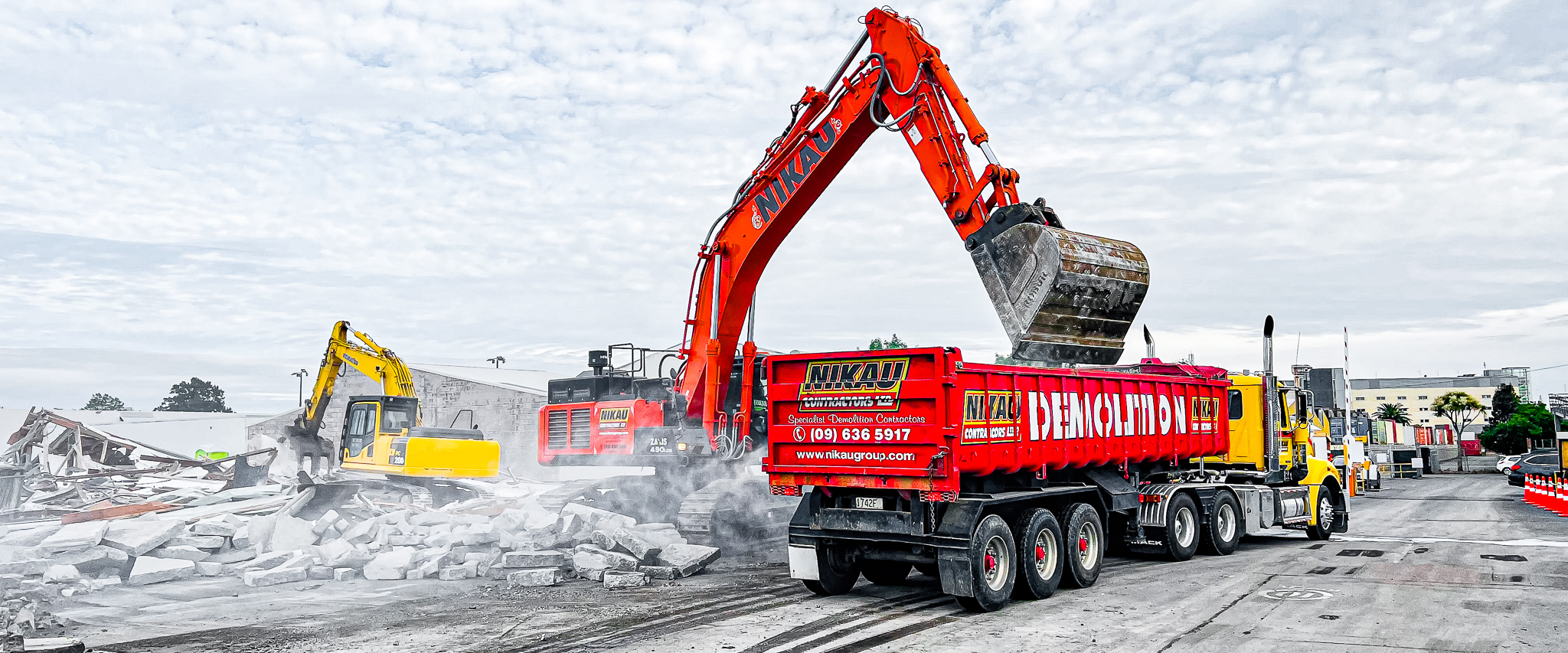 ---
The nature of the industry for which we work is inherantly difficult and comes with significant risk - risks that must be effectively identified and controlled.

Nikau has a continued "team effort" philosophy towards OHS/E on all it's workplaces, fostering a "no blame" environment and culture to encourage all personnel to be fully engaged and involved in their own as well as their work mates' safety within the workplace. This is achieved through hazard management and accident / injury prevention processes and identified roles and responsibilities of all personnel, which are reinforced through job descriptions and employment contracts.
While providing a stable, well balanced and fair working environment, Nikau's staff turnover is low, moreso with our senior and more experienced members, with a current average of 15 years service, allowing the company to readily access a huge pool of expertise and knowledge in the preparation and execution of its projects.
Provision of associated health and medical practitioners assist in our obligation to ensure regular, consistent health and welfare monitoring and services to personnel.
Pre-employment and ongoing evaluation of all personnel to compliance with health and safety standards is norm, with regular training and competency reviews of personnel.