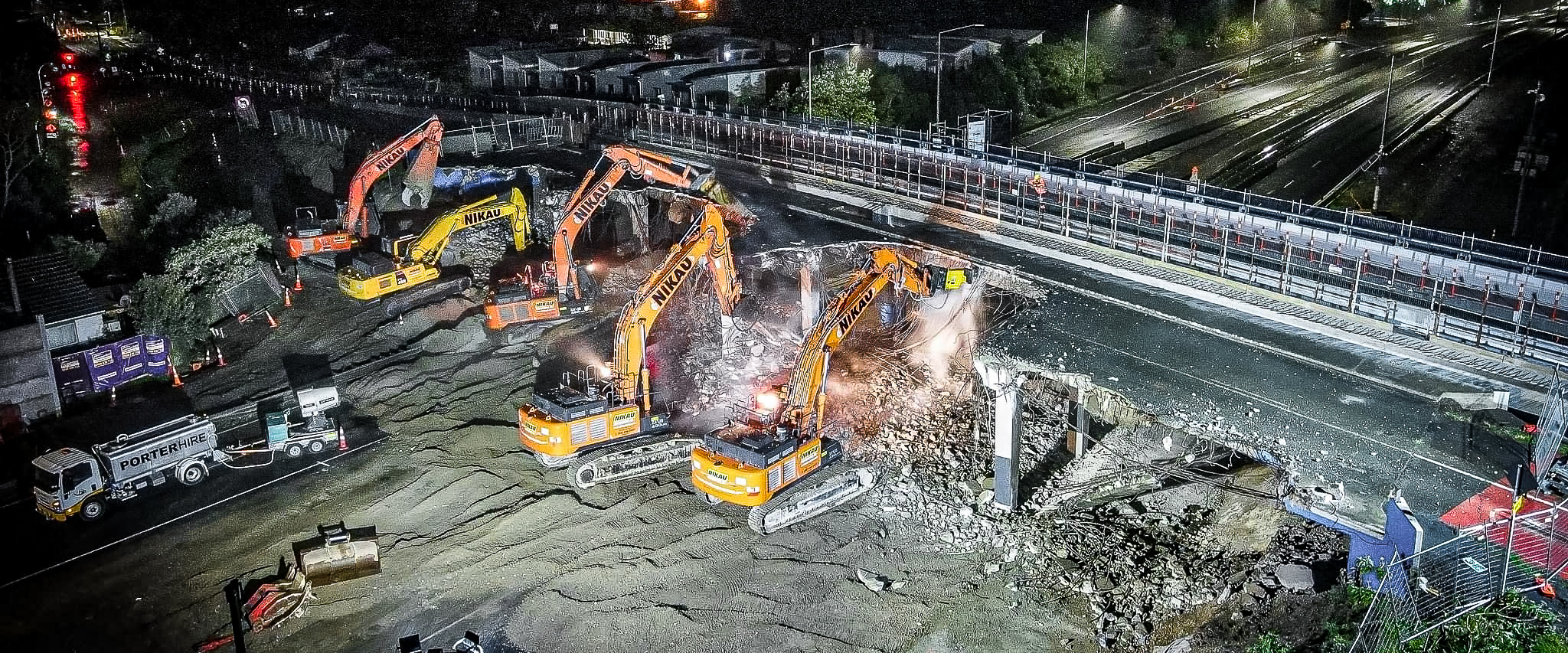 ---
The NATURE OF THE INDUSTRY FOR WHICH WE WORK IS INHEReNTLY DIFFICULT AND COMES WITH SIGNIFICANT RISK - RISKS THAT MUST BE EFFECTIVELY IDENTIFIED AND CONTROLLED.

All new plant and equipment purchases are evaluated and selected to maximise safety with high considerations towards environmental policies and practices and ease of operation without reducing efficiency and productivity.
85% of all repairs and maintenance are completed in-house through the company's own fleet of highly specialised mobile mechanics and fully maintained service depot.
The company provides personnel with effective SOP's - essentially - no one operates any plant or equipment until they have been trained and assessed by their supervisor as competent to operate within the SOP guidelines.
Specialist equipment including audiometers, anemometers, static monitors, air quality monitors, nuclear densometers and surveying monitoring equipment allow for Nikau to complete structural and work practice assessments in-house for safety and risk assessment.