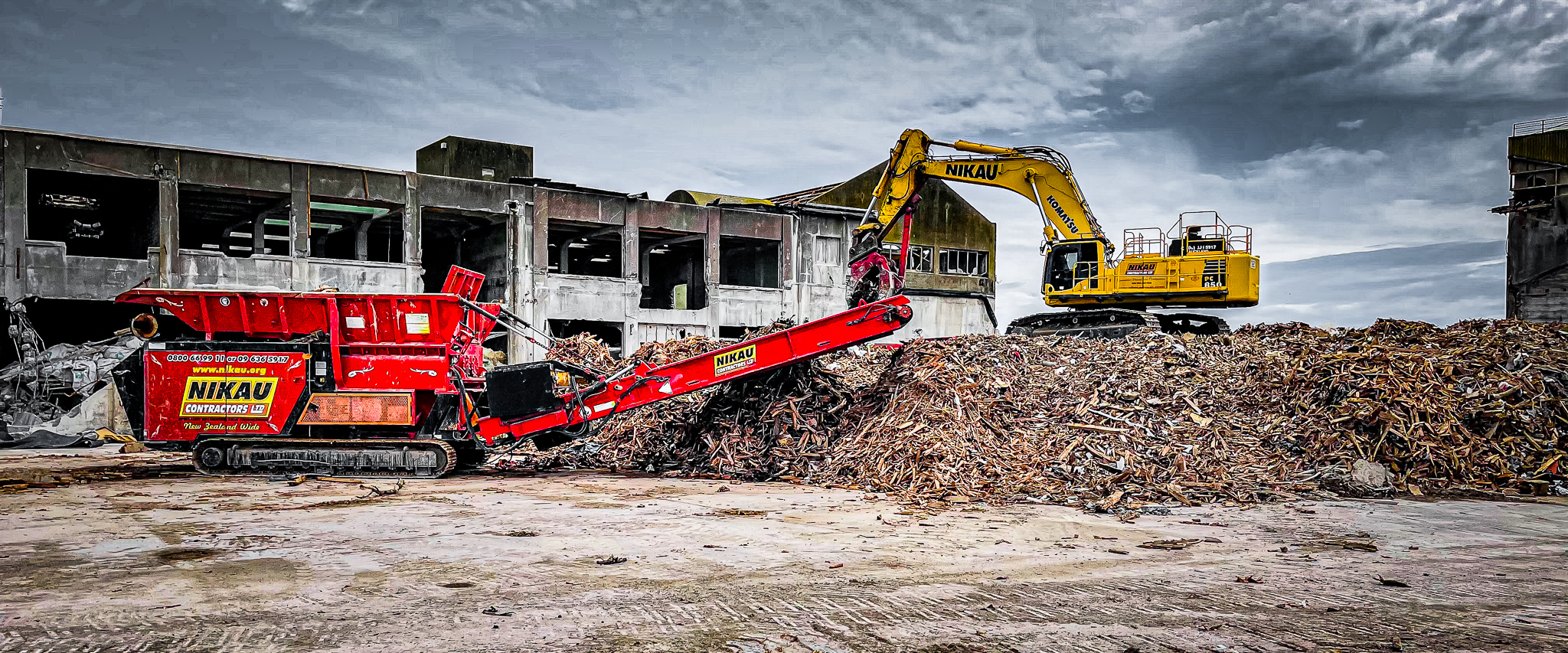 ---
Nikau's ISO 14001:2015 Environmental Management System has been designed to not only ensure compliance with regulatory and client requirements, but to facilitate a pro-active consideration of issues, embedding them into ongoing site operations. If we can develop a way to do a task with an enhanced regard for environmental standards and outcomes, we adopt it.
Our environmental commitment on all of our demolition sites:
Eliminate all notifiable environmental incidents;

Positive reporting and investigation incidents;

Toolbox meetings to be held weekly;

Pre-start meetings to be held at the start of each shift;

Workforce is highly trained and competent for their duties;

Minimise environmental hazards and inspection programs operating effectively;

Subcontractor's pre-qualification assessment and pre-start readiness approved;

Compliance with project specific Environmental Management Plan/SWMs.